You No Longer Need To Risk Your Dogs Life During Travel
We created the ultimate Safety Pet Car Carrier specifically designed with your dogs health and safety as a our main priority. 
Not only does it stop your dog from being able to jump out the window into life threatening passing traffic but in the event of an accident, it will help to save your dogs life! Start taking extra care and precautions today.
Benefits  
Save Your Fur Babies Life - Our Safety Pet Car Carrier will stop your dog from being able to jump out of the window potentially causing serious injury and accidents. 
Saves Money, Protects Seats - Also protects your car seats from dog hair, mud, dirt, water, scratches and bite marks. Therefore saving you time cleaning up and money towards repairing your car seats.
One Size Fits All - Designed to fit all cars and most dogs, so get yours today knowing this could save your dogs life!
Easy To Clean - Very easy to clean with a damp cloth to make your life easier, sorted within a few minutes!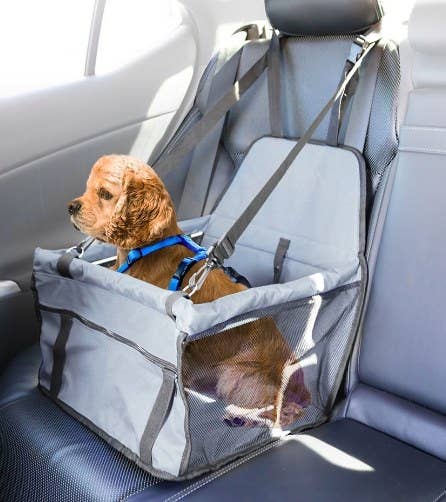 Package Includes
1 X Pet Safety Seat
1 X Strap